Tomb Raider Rise Dx 12 Patch Download
When you update to the latest Rise of the Tomb Raider for the PC, you might notice some new things that were bundled with the upgrade. These are a DirectX 12 PC patch and a voxel-based ambient occlusion tech. The patch for the DirectX 12 adds support for Windows 10 PCs, which joins in with other videogame titles such as Gears of War: Ultimate Edition. For those that have high-end GPUs, the new ambient occlusion technology, called VXAO, improves lighting effects within sceneries by "voxelizing" the scene.
Those With High-End Nvidia GPUs Get to Enjoy More of Rise of the Tomb Raider
So what's in-store for the DirectX 12 patch found in Rise of the Tomb Raider? To summarize things, it supercharges the graphics tech, more specifically that from Windows 10 devices. This 12th iteration to DirectX is the newest version of Microsoft's famous application programming interface. It allows better handling of visuals along with other multimedia tasks found in Windows-based systems. In other words, it can make PC games faster and better performing.
Tomb Raider Rise Dx 12 Patch Download
For a longer answer, it means that Rise of the Tomb Raider (PC), along with other great PC titles, will be able to handle the sheer volume of the game's visual ecosystem a whole lot better. This is because of the program's high level of hardware abstraction, which is also the reason why it prevails over other proprietary graphics APIs. With the 12th iteration of the line, it still continues on that trend and upgrades that notion even further.
As for the topic regarding the VXAO, Nvidia is still not pulling out all the details regarding the technology. However, the company (which is known for their GPUs) is promising a more detailed breakdown regarding the subject at the Game Developers Conference that will happen within the month. However, basically speaking, the technology breaks down surfaces within the game into voxels. This is to determine how much lighting and shadows should look. The firm claims it brings more accuracy to highlights and shadows to bring out more detail in them. It also provides smoother response to camera motion.
The new patch for Rise of the Tomb Raider is now available for download through Steam, and it will also be coming to the Windows Store version of the game pretty soon. For the latest GeForce Game Ready driver, it is now available for download on Nvidia's website. Although this particular title is not the first one to receive support from DirectX 12, it is arguably one of the best to showcase the program's prowess.
Now here is a nice surprise. As we've already reported, both Deus Ex: Mankind Divided and Rise of the Tomb Raider suffered from underwhelming performance in DX12. And yesterday, NIXXES released a brand new patch for Rise of the Tomb Raider that improves DX12 performance, especially in CPU-bound situations.
PC gamers who haven't played through Rise of the Tomb Raider yet should be in for a treat with the game's latest patch. The update adds DirectX 12 support on Windows 10 PCs, joining Gears of. Rise of the Tomb Raider gets DirectX 12 support in latest patch. Rise of the Tomb Raider was updated today to version 1.0.638.6, which is a bigger deal than its less-than-snappy name suggests.
First things first, here is what is new in this latest patch for Rise of the Tomb Raider:
Fix certain DX12 crashes reported by users on the forums.
Improve DX12 performance across a variety of hardware, in CPU bound situations. Especially performance on AMD Ryzen CPUs can be significantly improved.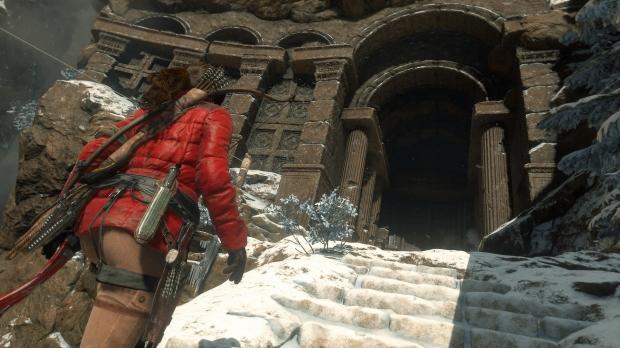 Therefore, we decided to test the game with this new patch in order to see whether the game performs better.
Tomb Raider Rise Dx 12 Patch Download Torrent
As we can see, the built-in benchmark runs almost the same in both DX11 and DX12. That wasn't the case previously, especially on NVIDIA's hardware, so that's good news.
However, and similarly to Deus Ex: Mankind Divided, the built-in benchmark does not feature any CPU-bound scene. As such, we went ahead and tested the Village level; a level that puts more stress on the CPU and will bottleneck a lot of players. And we are happy to report that this patch significantly improves performance in that level.
This further strengthens our claim that all future "Ryzen patches" will greatly benefit even Intel's CPUs. After all, these "Ryzen patches" are optimizing a game's code so that it can scale better on multiple CPU threads, meaning that Intel's CPUs are also able to run these games more efficiently than before.
Here is hoping that NIXXES will also address Deus Ex: Mankind Divided's underwhelming DX12 performance via a future patch!
Tomb Raider Rise Dx 12 Patch Download Pc
John Papadopoulos
John is the founder and Editor in Chief at DSOGaming. He is a PC gaming fan and highly supports the modding and indie communities. Before creating DSOGaming, John worked on numerous gaming websites. While he is a die-hard PC gamer, his gaming roots can be found on consoles. John loved - and still does - the 16-bit consoles, and considers SNES to be one of the best consoles. Still, the PC platform won him over consoles. That was mainly due to 3DFX and its iconic dedicated 3D accelerator graphics card, Voodoo 2. John has also written a higher degree thesis on the 'The Evolution of PC graphics cards.' Contact: Email